Our Story
A. Slater & Sons was originally opened by the current owner John's great-grandfather, Abner Slater, over 100 years ago. A.Slater & Sons was one of the first funeral directors to have a motorised hearse and has arranged funerals for multiple generations of families. With two main bases in Uttoxeter and Ashbourne, A.Slater & Sons covers a wide area, offering both traditional and more bespoke funerals.
Our Values
A.Slater & Sons has a holistic approach to arranging your funeral. We will help you with as much or as little of the arrangements as you wish, but we will always go the extra mile to ensure that your service is as perfect as it can be. Our ethos is to be caring and compassionate and we look to make the funeral as affordable as possible. When using 3rd party suppliers, we do not add any additional profit on top of what we charge the client, so you know that you are getting the very best value.
Our Process
We pride ourselves in treating your loved one with the respect and dignity they deserve. From collecting the body, through to dressing the deceased and preparing for the funeral, we place emphasis on empathy and care of those left behind. Please feel free to contact us to arrange an informal chat with our team.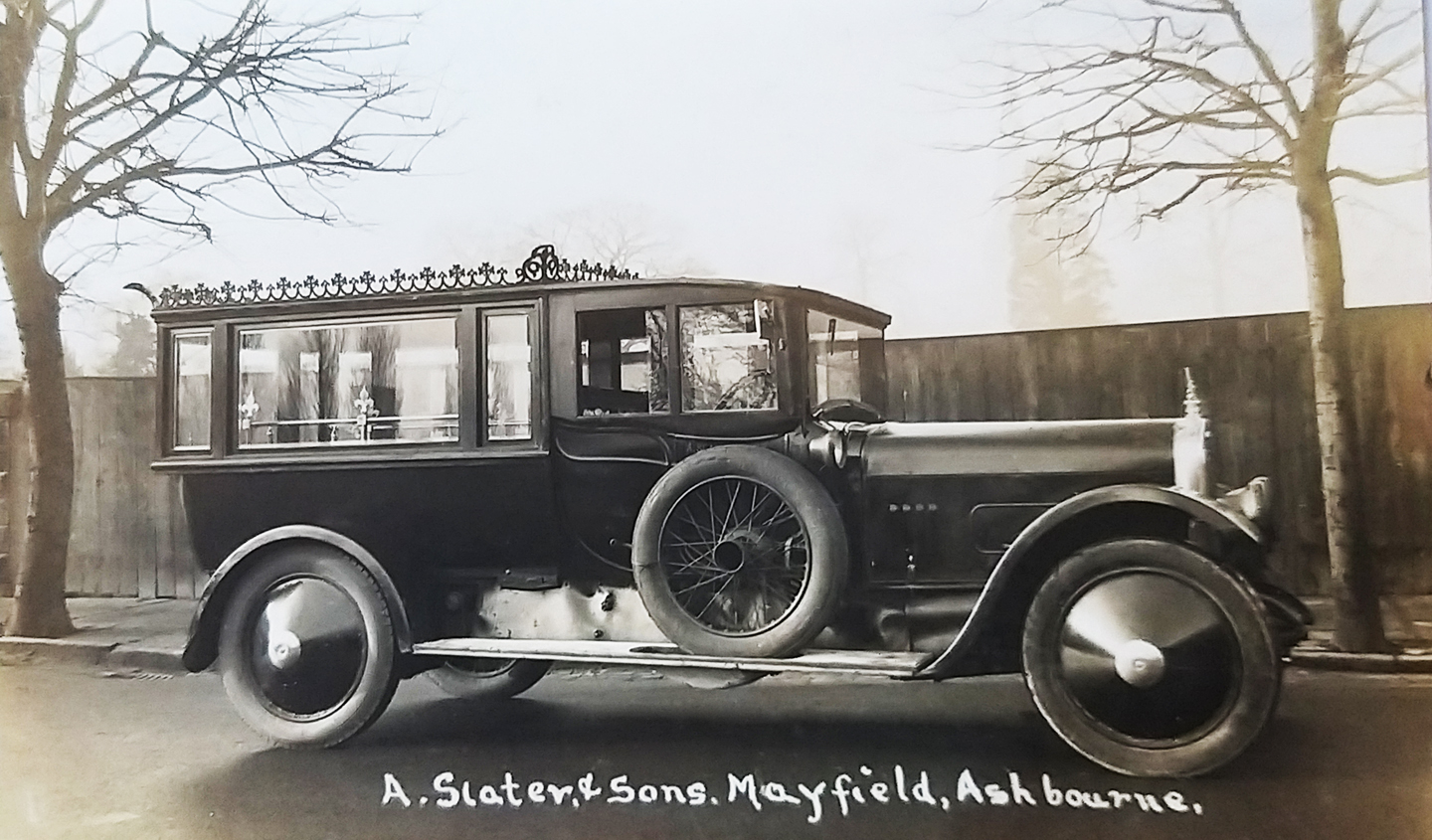 When a loved one or dear friend dies, it can be an extremely difficult and emotive time. In addition to arranging the loved one's funeral, there are considerations with regards to their estate and their final wishes.
A.Slater & Sons have been involved with funerals and the related issues for more than 100 years, giving us a wealth of experience of all types of situations and individual needs. We are very open in everything that we provide, and our first thought is to provide a fitting tribute to the deceased and not to make a quick profit.
We are also here as a source of comfort and someone to talk to in the difficult few days following the death of a loved one. Our personal touch sets us apart from larger chain funerals or other funeral directors who value profit over compassion and empathy.
Dear John Thank you all so much for your help and support with our Mother's funeral. We really appreciated you kind and competent care of our family. you were so good to us at such a difficilt time and we would have no hesitation in recommending your services Thank you once again.  The Walkman Family

---

The Walkman Family

Thank you so much John Pam & Staff for helping us through this very sad time. My family and I have really appreciated your kindness, compassion and professionalism. Thank you also for taking care of Trevor with such dignity  Kind  Regards Yvonne and Family

---

Yvonne and Family

To John & Staff Thank you for the support and care shown to us all

---

Jayne, David, Ashley, Charlotte, Michael, Rachael & Family

Thankyou for everything you have done for us, to make it easier through this difficult time

---

The Newbury Family